Feline Cat Care is a small Norfolk based cat rescue charity that focuses on rescuing and re-homing. Whilst freelancing I had some spare time coming up so I thought it would be nice to dedicate some of my time to support a local good cause and I decided to combine my love of cats with design. Firstly, I designed them a Christmas Card that 100% of the profits would be benefiting them. This item is still available for pre-order on my Etsy if you would like to help this fantastic cause! I'm also utilising my marketing skills to promote sales of this card and I'm actively working on upcoming campaigns. 
I'm also now in the process of working on a new website for them as I found out their site hasn't had a redesign since 2010. This project is very much a work in progress so please do check back as the year progresses to find out more and see how much we are able to help this fantastic charity.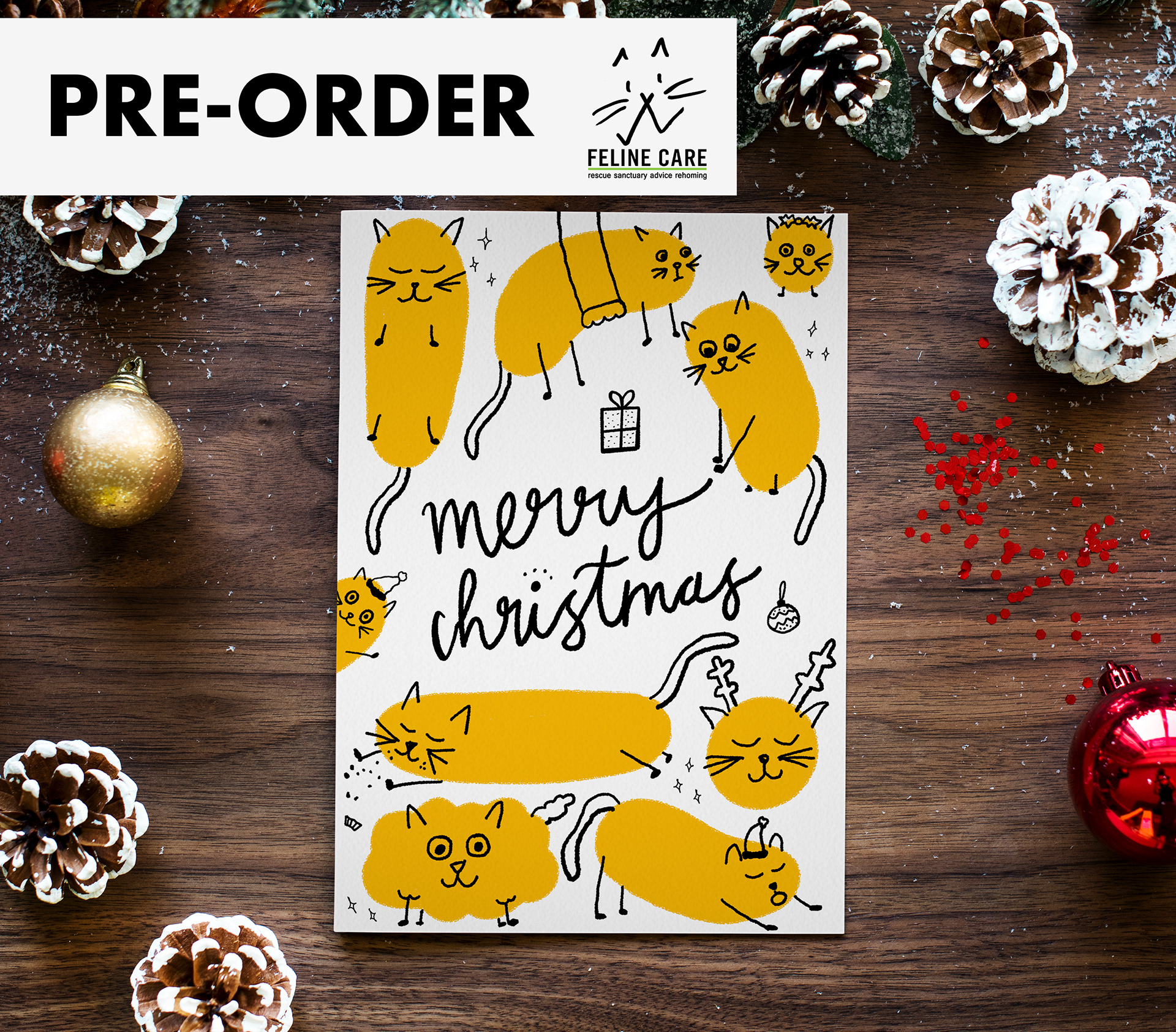 Above is the Christmas Card design I created for Feline Care. I wanted the illustrations to be playful and fun whilst showing the varying personalities cats have. The design has received great feedback so far with many loving how bright and whimsical the design is. New pre-orders are coming through almost every day and we are on target to make a sizable donation to this fantastic charity! Marketing efforts have tried to appeal to those who perhaps haven't sent Christmas Cards in recent years. We have tried to reiterate how difficult and confusing Covid has been for us all and how lovely and personal a hand written card is. I have also tried to appeal to people to spend their money on cards that will entirely benefit a small, local charity.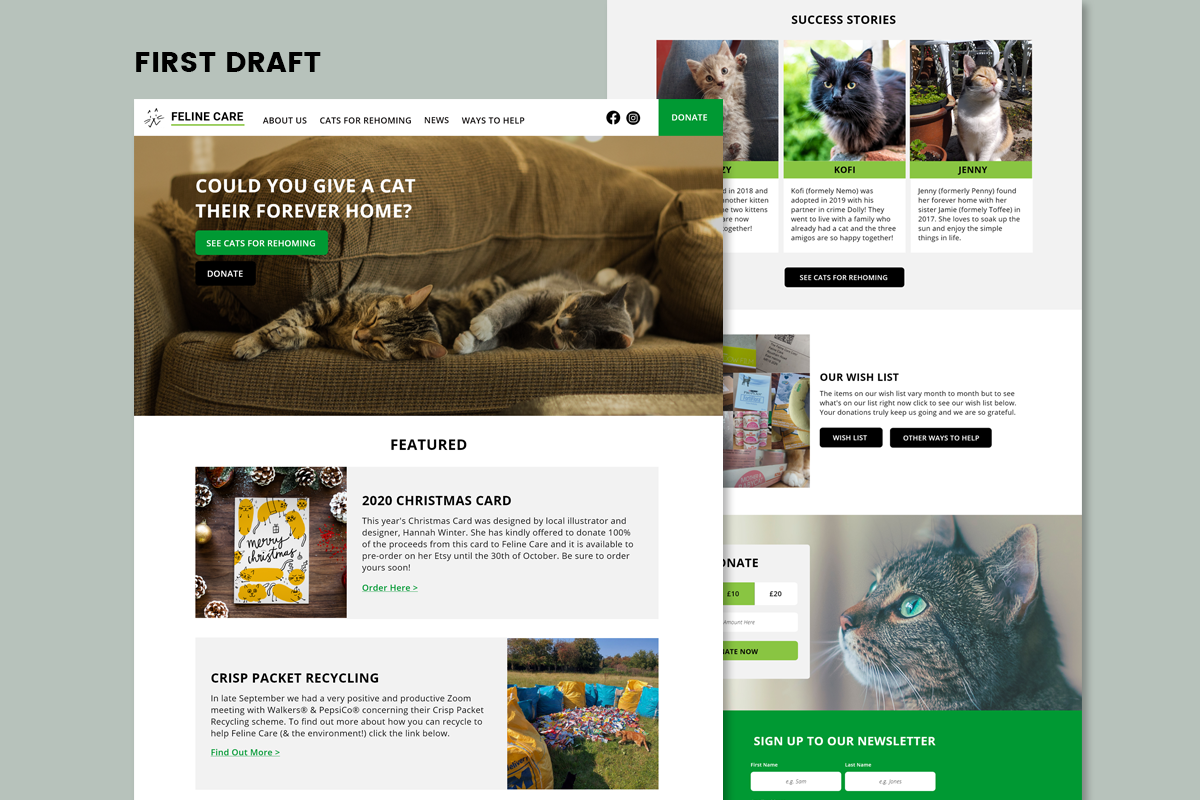 Above: The first draft of the new homepage. This is still a work in progress but please do view their current website to see the contrast and improvements made already.
This is still a work in progress so please do check back to see the results of this campaign towards the end of this year. If you would like to know more about the current status of this project please do send me an email and I'd happily discuss what I can with you further!